Starsoft Clear Hard Wax Tablets (Stripless/Hypoallergenic/2lbs)
Expertly crafted for hypersensitive and delicate skin, Starsoft clear wax is the epitome of luxury waxing and provides a flawless experience every time.
The secret of Starsoft lies in its active natural principles that derived from Tamanu oil and other neurosensory ingredients, cares for skin, reduces pain, and helps it recover faster than traditional waxes. This hypoallergenic formula is also free of rosins, parabens, colorants, and fragrances.
2.2lb/1000g/ 35oz 
Read more
Read more
FREE US SHIPPING $100+

PROFESSIONAL QUALITY

CERTIFIED & TESTED

100% SECURE CHECKOUT
Very Low Melting Point
Formulated for extra sensitive skin types
Reduces Irritation caused after waxing
Free of any Pine Rosins
Free of any perfumes, coloring agents and preservatives
Bee's Wax (Cera Alba)
Microcrystalline Wax
Tamanu oil
Mineral oil
Calophyllum inophyllum seed oil
Simply warm the wax to 50°C/120°F full liquid form. Then, adjust the temperature to a lower setting and wait approximately 1/2 pot about 25-30 min full pot 40-45 min. Test wax's temperature on wrist before application. For best results, prep your skin for waxing using Starpil Prepil gel. Apply wax in the direction of hair growth firmly. Leave to cool, then firmly peel off wax, pulling it back in the opposite direction of the hair growth.
Customer Reviews
Write a Review
Ask a Question
Filter Reviews:
clients
waxes
skin
hair
Starpil
brand
temp
Brazilian
redness
underarms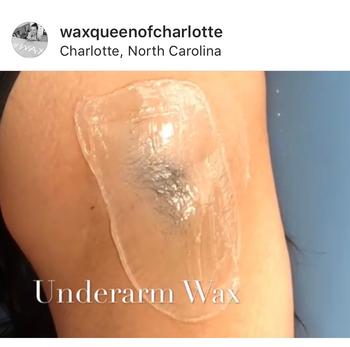 02/27/2020
I recommend this product
It's my favorite
I've been ordering in bulk for 2 years now, it's the least toxic out of all the waxes on the market that I've researched so far. It's the only wax I use for my Brazilians. I love it, my clients love it, and I'll continue to order in bulk as this product is the best I've found as of right now. Thankyou Starpil !
Racquel S.
United States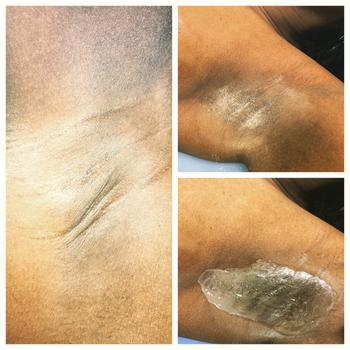 01/16/2020
I recommend this product
Love the elasticity of this wax!
It does what it claims! Clients like it too!
valorie m.
United States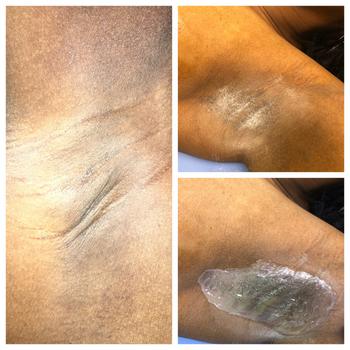 11/18/2019
I recommend this product
Amazing wax
I love the flexibility of this wax although it takes a little longer to dry. Only wax I use for underarms, brows, and bikini clean up.
Anonymous
United States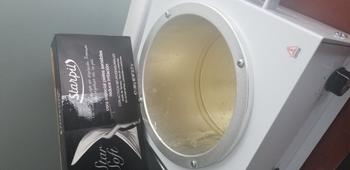 10/17/2019
Love starsoft hardwax
Hands down the best wax. My clients can relax knowing I'm am always using the best products .
Sabbia R.
United States
09/07/2020
Best wax ever!!
I absolutely love the starsoft hard wax! It is hands down my favorite wax I've ever used!
Emily
United States
08/19/2020
Packaging
The wax was great as always! However be careful, bc it is hot outside and this is a low temp melting wax so when you open the box it may be partially melted. Mine was stuck to the box and I had to let it cool down before attempting to pull apart: but once that was resolved the wax performed as usual
Maressa S.
United States
08/16/2020
BEST HARD WAX
This is by far the best hard wax I've ever used. I only purchase wax from Starpil and I'm never disappointed. I'm not a liscensed estie, I'm self taught and wax myself. This wax is great and not hard to work with at all. It's also less painful compared to other hard waxes I've had used on me before I started my own waxing.
Analise
United States
08/11/2020
Painless and pliable!
I ordered this for the first and absolutely loved it! I gave a received a bikini wax and it was relatively painless! I also love how it doesn't break easily and is still fairly stretchy even once settled.
Maressa .
United States
So happy to hear about your experience, Maressa. That's the magic of the polymer shrinkwrap technology! #StarpilFam
08/10/2020
Starsoft Forever!
I absolutely LOVE this wax especially for delicate areas or sensitive clients!
GO
Gabrielle O.
United States
08/06/2020
Love!!
This is the perfect product for clients with sensitive skin and for anyone for that matter. Fragrance free is the way to go!! I constantly get good feedback whenever I use this and especially from those who have tried my other wax's. I noticed way less redness from my clients and the texture is very easy to work with! Highly recommend!❤️❤️
Cristina S.
United States
08/04/2020
Starpil starsoft
This wax is the most gentle and effective wax I have ever worked with.
Anonymous
United States
08/02/2020
Great for Sensitive areas/Brazilian Waxes
Great! My clients love it and prefer it over the other brand I was using. They say it is waaaaay less painful. Still some pain involved but not as much as the previous hard wax I was using.
Darnisha M.
United States
07/13/2020
Best wax
It's the only wax I use for underarms and Brazilian, grabs everything
Anonymous
United States
07/10/2020
best wax for my sensitive face!
I use this wax for my upper lip, sideburns, and neck area. I used to have redness all day long and sometimes break out when i went to waxing places. Now that i wax at home with Starpil, i can leave the house right after waxing and not have to worry about redness.
amanda
United States
07/07/2020
Great wax!
I love this wax. I have very fine blonde hair all over my body and this wax picks it up! I prefer to use hard wax but with all the little fine peach fuzz everywhere, this is the first hard wax I've had luck with. I recommend.
Anonymous
United States
07/03/2020
Super nice wax!
Very good....got all those shorties!!!
Pua K.
United States
06/25/2020
Worth It!
I used for the first time today on a Brazilian and LOVED IT! My client felt minimal pain and there was absolutely NO irritation. It is a bit pricey, but there is a lot of product here and the benefits are WELL worth it. I am about to order more to have on hand! ❤
Casey C.
United States
06/14/2020
Great texture!
This works well mixing with the Blue! Love it! Perfect texture!
Jamie B.
United States
06/13/2020
Best wax ever
I love this wax! It gets all the hairs with little redness.
heather a.
United States
06/10/2020
Amazing!!
Did my girlfriends Brazilian, Brows, and underarms with this wax and it was amazing! She wasn't so sensitive, it removes every single hair it really latches on! Clean wax overall, I just wish they had a bulk supply instead of one box it's that great!
Nicole A.
United States