Stripless Blue Film Hard Wax Beads (Polymer Blend/5lbs)
Our most elastic Blue Film wax yet! Fast cooling for speed waxing on large areas such as the back, arms, and legs, Blue Film is gentle enough for sensitive skin and can be used for full body waxing.
It is a highly effective and easily applicable low melting point wax that grips hair firmly at the root to facilitate hair removal and delay further growth.
5lb/ 2,268g/ 80oz plastic bag 
Read more
Read more
FREE US SHIPPING $100+

PROFESSIONAL QUALITY

CERTIFIED & TESTED

100% SECURE CHECKOUT
Less painful than strip wax
Low temperature application
No strips needed for removal
Pulls hair at the root to delay further hair growth
CoPolymer
Colophonium (Rosin) Glyceryl Rosinate
Beeswax
Cera Alba Microcrystalline wax
Paraffin
Peg-3 Dirosinate
Ethylene/VA
BHT
Mineral Oil
Heat wax to 50°C/120°F to produce a honey like texture. Lower temperature to lowest setting and wait 10 minutes. Test wax's temperature on wrist before application. For best results, prepare your skin for waxing using Starpil prepil gel. Apply wax in the direction of hair growth. Leave to cool, then firmly peel off wax, pulling it back in the opposite direction of hair growth.
Customer Reviews
Write a Review
Ask a Question
Filter Reviews:
Brazilians
Starpil
waxes
products
guys
legs
Love
film
amazon
complaints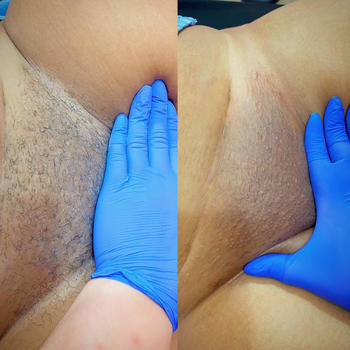 08/07/2020
I recommend this product
Waxing nail salon
My wax lady uses starpil and told me I should get it for the nail salon and I'm in love. Very good quality!
Anonymous
United States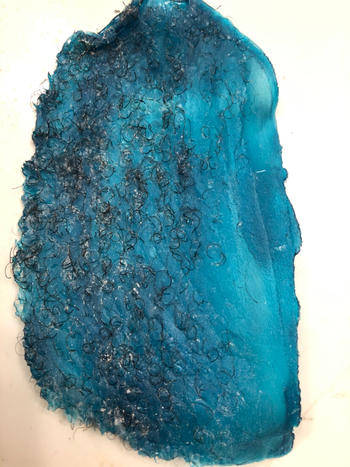 02/04/2020
I recommend this product
I LOVEEEEE It!
I love using it For my underarm waxes & Brazilian's !
Anonymous
United States
07/10/2020
I recommend this product
My Experience with Starpil wax products
I'm so happy for my recent purchase from Starpil products. The blue wax is one of my favorite wax to get the job done in specif areas such as Arm pits and Brazilians. The Roll-on is a Must have!!! I love it!!! It does a great job on the legs , back and chest . This guys made my job easier and faster. My clients love it too. Thank you Starpil for the Excellent Customer Service!
Sandara H.
United States
07/05/2020
I recommend this product
Excited to try!
I've heard many great things about there hard wax! I'm looking forward to trying it!
Sara
United States
06/22/2020
I recommend this product
Great product
Product is very versatile, great for coarser hair types
Gabrielle M.
Bahamas
06/09/2020
Testing New wax beads
I am still getting used to this wax. This is very different from the 600g blue wax beads. These beads are smaller, and taked longer to dry to remove the hair. I sm still learning my waxing technique so hopefully i will get better at it.
Anne A.
United States
05/29/2020
So smooth and easy to apply - anything found elsewhere can't compare
I've been giving myself at-home waxes now for a while. I started off with Ceripil off Amazon but I found that over time the wax doesn't apply as thin or as easily. As I began inquiring around, I saw that a lot of people were recommending Starpil. To my surprise, the pricing is amazing! For what you buy on Amazon from Ceripil, buying this 5 lb in particular is actually cheaper overtime. If the wax is cheaper and BETTER, why not go for it? This was a great investment. Happy to have done so. Thanks Starpil!
05/27/2020
GREAT GREAT GREAT!!!!!!
Definitely was curious as to which one of hard waxes to purchase, and so I decided to go with the turquoise blue. One of my waxer friends suggested this one also and she is one of the top waxers for the company I used to work for at the front desk. So......As result....I HAVE NO REGRETS WHATSOEVER!!!! Its so easy to use, and gets EVERY STRAND OF HAIR...WOW..I plan to purchase another 5 lbs and then the black film next. I'm mixed, so bring Haitian/Dominican/French is the crazy mix of thick hair lol. Definitely would recommend this one. Love you guys.
Christina F.
United States
05/19/2020
My favorite wax
I've been using this wax for 3 years now and love it and the price!
Madeline C.
United States
05/19/2020
Superb
So glad I purchased the 5lb bag instead of the smaller 2lb container. I was worried 5lbs would be waaaay too much wax but it's perfect because I don't have to keep reordering wax. It melts quickly and easy to work with. I use this wax to do my own Brazilians, legs, and underarms. No complaints.
Marshae L.
United States
05/05/2020
Anonymous
United States
03/26/2020
Review of blue film hard wax beads
Amazing
Amber M.
United States
03/11/2020
Love this wax
This wax can remove the toughest hairs , while being gentle on the skin . In love !
kheysi r.
United States
02/06/2020
Best wax
Best wax ever! My customers love coming in to get waxed. This wax is so easy to use
alexandra g.
United States
02/06/2020
Efficient
Great quality wax. If used correctly you shouldn't have any problems. Grabs most if not all the hair from areas.
Lamisha J.
United States
02/05/2020
Blue beads
I love this wax because it is perfect for course hair in the bikini area
Anonymous
United States
01/04/2020
Best wax ever
Absolutely love this wax! Great for Brazilians
Anonymous
United States
12/08/2019
Amazing
Simply amazing! Couldn't ask for better!
Sasha R.
United States
09/17/2019
blue wax
Excellent.Will continue to purchase their products.
Keith B.
United States
09/05/2019
Very pleased
I am a huge fan of this wax and it is now the only wax I use in my practice
Trisha T.
United States