Stripless Blue Film Hard Wax Beads (Polymer Blend/10lbs)
Blue Film is Starpil's most popular formula!
Fast cooling for speed waxing on large areas such as the back, arms, and legs, Blue Film is flexible and gentle enough for sensitive skin. Made for all-over use, this professional wax is trusted and loved for its effectiveness and reliability!
It has a low melting point wax that grips hair firmly at the root to facilitate hair removal and delays future growth. Guaranteed!
 10lb, 4,536g/ 160oz 
Read more
Read more
FREE US SHIPPING $100+

PROFESSIONAL QUALITY

CERTIFIED & TESTED

100% SECURE CHECKOUT
Less painful than strip wax
Application at low temperature
No strips needed for removal
Pulls hair from the root for delayed growth
CoPolymer
Colophonium (Rosin) Glyceryl Rosinate
Beeswax
Cera Alba Microcrystalline wax
Paraffin
Peg-3 Dirosinate
Ethylene/VA
BHT
Mineral Oil
Heat wax to 50°C/120°F to produce a honey like texture. Lower temperature to lowest setting and wait 10 minutes. Test wax's temperature on wrist before application. For best results, prepare your skin for waxing using Starpil prepil gel. Apply wax in the direction of hair growth. Leave to cool, then firmly peel off wax, pulling it back in the opposite direction of hair growth.
Customer Reviews
Write a Review
Ask a Question
Filter Reviews:
clients
skin
experience
hair
Starpil
body
customer service
quality
something
prices
07/02/2020
I recommend this product
Amazing WAX
Perfect! This is an amazing produce that i will continue to use and purchase!
Cristina L.
United States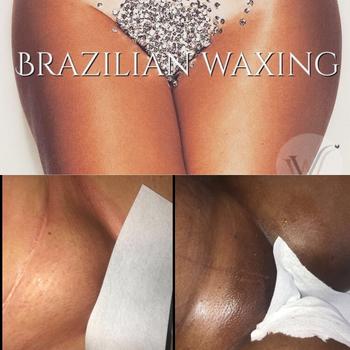 01/02/2020
I recommend this product
10 pound blue wax beads
I have been using this product for about 6 months. I love it !! highly recommended !
Anonymous
United States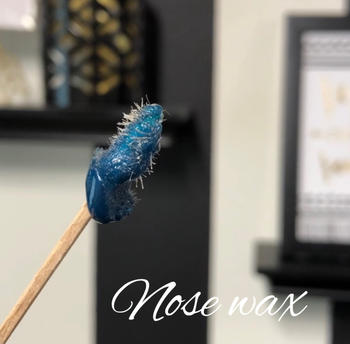 10/31/2019
Amazing!
I absolutely love Starpil, the quality of wax is amazing! As a speed waxer, I need something that sets up quick without becoming brittle, and this has never let me down.
Crystal C.
United States
09/11/2020
Awesome
Leaves the skin hairless and smooth!
Anonymous
United States
09/03/2020
Love this wax
I've been using this wax for about 2 years I love it. Easy to use, painless, and my clients love it.
Karli C.
United States
07/02/2020
LOVE
Love using this wax on my clients!
Kerstinn Z.
United States
07/02/2020
Blink mix
I love mixing the blue with the pink, makes such a perfect consistency.
Gabriella M.
United States
06/12/2020
Rachel C.
United States
06/09/2020
Good service, excellent wax!
Very good service and a good quality of wax.
Anonymous
United States
06/03/2020
Awesome product!
Definitely is a high quality wax very easy on the skin !
Anonymous
United States
06/02/2020
I'm a new believer!
This wax is great! I always think changing waxes requires time to learn the wax- I was using another green hard wax. I like the result of this. It's drying time is quicker, the feel is gel like, the price point is fantastic!! Why did I wait so long?! Covid made me change. I had a craving to try something new!!
Tammy M.
United States
06/02/2020
hard wax
I love the blue film hardwax ! it dries quickly and it's great for all hair type !
Anonymous
United States
05/19/2020
nice blue
this blue wax is the best for tough hair !
Anonymous
United States
04/22/2020
Blue Film
Have been using this wax for years.. I have a lot of experience with different brands of wax & will still always chose this first. Although the prices, & quality keep me coming back.. i've never experienced a company with customer service this great, honestly. Everyone has always been so kind, & helpful and im appreciative.
Mikaela J.
United States
03/19/2020
Great wax!
Great customer service. The blue hard wax is great for all skin types and all waxing (face and body).
Vanessa E.
United States
03/03/2020
Blue Wax
Love this Blue Film Hard Wax. It works on all parts of the body.
Anonymous
United States
03/02/2020
Great Wax
I worked for a popular waxing chain for years and was obsessed with the wax. I was worried when I branched out that I wouldn't find anything comparable and affordable, but I have to say- this is it. Can't wait to try the black hybrid wax.
Brenna C.
United States
02/12/2020
TOUGH HAIRS
Sometimes , the hair is tough, this blue wax will be enough !
Ke'Airra F.
United States
02/11/2020
Best wax
I love my starpil blue hard wax. The consistency is really great and they playability is AMAZING.
Lindsey R.
United States
02/11/2020
My everything wax
Superb wax for all areas and hair types
Nakeisha S.
United States