Starsoft Clear Hard Wax Tablets (Stripless/Hypoallergenic/2lbs)
Expertly crafted for hypersensitive and delicate skin, Starsoft clear wax is the epitome of luxury waxing and provides a flawless experience every time.
The secret of Starsoft lies in its active natural principles that derived from Tamanu oil and other neurosensory ingredients, cares for skin, reduces pain, and helps it recover faster than traditional waxes. This hypoallergenic formula is also free of rosins, parabens, colorants, and fragrances.
2.2lb/1000g/ 35oz 
Read more
Read more
FREE US SHIPPING $100+

PROFESSIONAL QUALITY

CERTIFIED & TESTED

100% SECURE CHECKOUT
Very Low Melting Point
Formulated for extra sensitive skin types
Reduces Irritation caused after waxing
Free of any Pine Rosins
Free of any perfumes, coloring agents and preservatives
Bee's Wax (Cera Alba)
Microcrystalline Wax
Tamanu oil
Mineral oil
Calophyllum inophyllum seed oil
Simply warm the wax to 50°C/120°F full liquid form. Then, adjust the temperature to a lower setting and wait approximately 1/2 pot about 25-30 min full pot 40-45 min. Test wax's temperature on wrist before application. For best results, prep your skin for waxing using Starpil Prepil gel. Apply wax in the direction of hair growth firmly. Leave to cool, then firmly peel off wax, pulling it back in the opposite direction of the hair growth.
Customer Reviews
Write a Review
Ask a Question
Filter Reviews:
products
skin
clients
brand
hair
temp
waxes
best
strips
underarms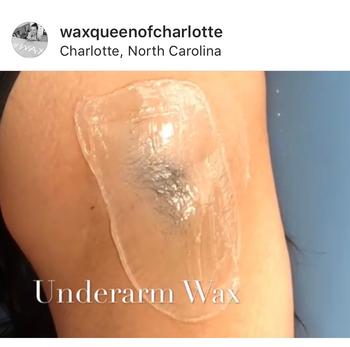 02/27/2020
I recommend this product
It's my favorite
I've been ordering in bulk for 2 years now, it's the least toxic out of all the waxes on the market that I've researched so far. It's the only wax I use for my Brazilians. I love it, my clients love it, and I'll continue to order in bulk as this product is the best I've found as of right now. Thankyou Starpil !
Racquel S.
United States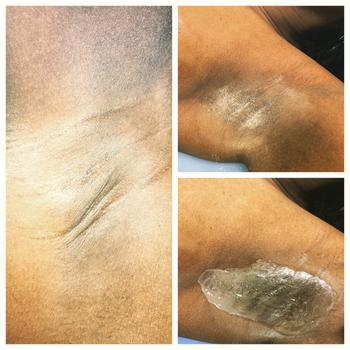 01/16/2020
I recommend this product
Love the elasticity of this wax!
It does what it claims! Clients like it too!
valorie m.
United States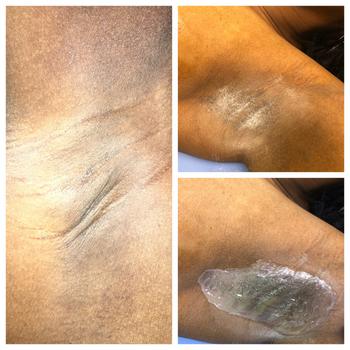 11/18/2019
I recommend this product
Amazing wax
I love the flexibility of this wax although it takes a little longer to dry. Only wax I use for underarms, brows, and bikini clean up.
Anonymous
United States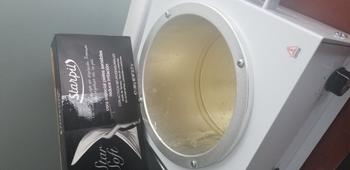 10/17/2019
Love starsoft hardwax
Hands down the best wax. My clients can relax knowing I'm am always using the best products .
Sabbia R.
United States
07/03/2020
Super nice wax!
Very good....got all those shorties!!!
Pua K.
United States
06/25/2020
Worth It!
I used for the first time today on a Brazilian and LOVED IT! My client felt minimal pain and there was absolutely NO irritation. It is a bit pricey, but there is a lot of product here and the benefits are WELL worth it. I am about to order more to have on hand! ❤
Casey C.
United States
06/14/2020
Great texture!
This works well mixing with the Blue! Love it! Perfect texture!
Jamie B.
United States
06/13/2020
Best wax ever
I love this wax! It gets all the hairs with little redness.
heather a.
United States
06/02/2020
Good wax
The product it's self it's great, feel it's a little over priced tho.
Anonymous
United States
05/28/2020
Amazing!
I tried other hard waxes and this one is by far the best. It leaves you with smooth soft baby skin. highly recommend it !
Maritza A.
United States
05/24/2020
Great Wax!
This is overall a good quality wax. It pulls the hair properly and I find that I don't really need to go back over my skin and use clean up strips. The ONLY thing is that my skin, for whatever reason, reacts to it. I do not have sensitive skin and do not have a problems with the other waxes. Don't really know why but its still a good wax overall.
Lisbeth
United States
05/05/2020
Love it!!
Works well with all hair types and is great for people that have sensitive skin.
Veronica D.
United States
05/05/2020
starsoft clear hard wax tablet
I am absolutely in love with starpils wax. I purchased the blue the pink and the starsoft clear. I am currently learning how to wax & the starsoft to me is amazing ! The fact that it is elastic makes it easier for me being that i am a beginner.
Anonymous
United States
05/05/2020
First time buyer
First time buyer of starpil and love the wax!
Anonymous
United States
04/29/2020
Starsoft
Great application. Great honey like consistency for fine hair clean up.
Toni T.
United States
04/21/2020
Salon Quality At Home
Great quality wax and wax warmer. Wax was high quality very similar to my local wax center. Easy to use and the clear wax was gentle on my skin.
Anonymous
United States
03/15/2020
The best wax ever
Totally Obsessed
heather a.
United States
03/02/2020
Great for sensitive skin!
Great! My clients with sensitive skin had absolutely no redness after their wax.
Kiara P.
United States
12/29/2019
Love it
Great wax . Fast melting time and overall great wax
Anonymous
United States
12/20/2019
Exceptional customer service
Exceptional customer service. I have been using these products for a few years now and i will not use anything else! I love the quality
Elizabeth L.
United States