Your Salon Glow Up Guide
In this immersive digital guide, we share over 35 years of waxing experience to help you achieve your ultimate business and beauty salon goals. If you're a licensed professional starting your first salon, or a long-time wax pro needing a business glow-up, this guide was made for you.

With this guide, you'll explore the key elements of starting and enhancing a wax salon business. You'll also receive a lil' something from us at the end of the guide. We don't just stop there, from now on, you'll be a part of our #StarpilFam and get exclusive updates, waxing resources, and all the latest to keep growing your business and conquer your goals! 
(This is a digital asset, not a hard copy. Limited downloads are available. MUST include an email address at checkout to claim.)
Total or partial reproduction is prohibited. Protected by copyright.
FREE US SHIPPING $100+

PROFESSIONAL QUALITY

CERTIFIED & TESTED

100% SECURE CHECKOUT
Customer Reviews
Write a Review
Ask a Question
Filter Reviews:
guide
Starpil
information
business
things
journey
waxing salon
question
motivation
confidence
05/29/2021
I recommend this product
Essential find
This book is very informative and helpful
Nikkilla M.

United States
03/04/2021
I recommend this product
Nice book
A lot of good information
Anonymous

United States
02/22/2021
I recommend this product
Amazing guide for a begginer!
I appreciate having all this info in a single guide. It also showed me that I've got a longer way to go than I thought. I could have learned the painful way, now I can measure my steps, maybe start smaller and build my way up to the type of Waxing Salon they described here. The years of experience show in the guide. Best of Luck to all the other Esthies seeking their dreams like me!
Anonymous

United States
02/19/2021
I recommend this product
A Must To Kickstart Your Business in 2021!
This guide is an in-depth look into everything you need to run your business! A lot of the information contained in this guide doesn't just translate to small or medium aesthetic or waxing businesses, but for companies at any level! A lot of very good best practice information. Starpil did all of the research for me, I read this whole thing on a Friday! It's now printed and sitting on my desk with parts of every page highlighted. IT'S THAT GOOD.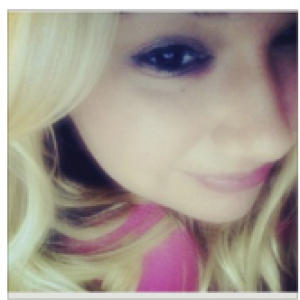 C
Chels.

United States
02/19/2021
I recommend this product
Pretty spot on
I'm a salon owner and I was just curious as to what this thing had to say. I WISH I had this when I was starting out. Not to mention that I was surprised at the new things that I learned surrounding branding. This is a big win.
Em

United States
02/19/2021
I recommend this product
You NEED this
This guide is so jam packed with value! It gives so much information on how to actually glow up and start your own business. This is helping me so much with my journey and dream of opening my own wax studio. 2021 is the year! I am so thankful to Starpil for creating this, you guys are the best!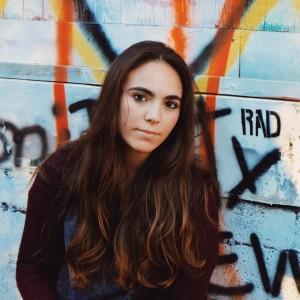 N
Nicole

United States
02/19/2021
I recommend this product
Masterclass
I was lost and now I'm found!, every single question that I had about opening a waxing salon was answered by reviewing this guide, the attention to detail in what should you look for in terms of vibe and engagement was beyond what I'd hoped for. I feel 10X more confident in my decisions now after reading the entire document and learned new things to look out for. 100% recommended and totally worth the price.
Jon L.

United States
02/19/2021
I recommend this product
I feel Glow-ed Up!
This guide gave me the confidence and motivation to start planning my solo esthetician journey! So much information that is helpful, yet easy to understand! Thanks Starpil
Allegra

United States
02/19/2021
I recommend this product
If you didn't know - now you know!
Owning a beauty business (like any other business) isn't easy! When you go to school, they teach you all the "technical" and rarely dive into the business/marketing side of things. Times are changing and this little guide helped put it all into perspective. If you're new to the waxing/esthetics world and don't know where to start - you NEED this guide!
Xiomara G.

United States
02/19/2021
I recommend this product
Amazing tool for my business
Starpil nailed this!! From front to end this guide taught me so much about how to grow and properly manage my business. Definitely one of the best investments I've made for my wax studio. Trust me, GET IT!
Yalisis

United States