Stripless Coral Film Hard Wax Microbeads - 2.2lb
When waxing and skincare collide, you get Starpil Coral Film Hard Wax Microbeads. Coral wax is a crystalline formula that closely mimics sugaring but with the power of Mediterranean coral. This skin-enhancing formula reduces redness and irritation, which is heaven-sent for hypersensitive skin. Consisting of numerous minerals, these luxurious microbeads speed skin recovery, detoxification and promote skin regeneration for revived, nourished, and glowing skin after waxing.
This rich formula is excellent for "The Swinging Technique," a method that reduces waxing pain. And even though Starpil coral wax is beautiful on the skin, but tough on both coarse and short, fine vellus hair because of its quick-cooling finish that locks in hairs and removes them, bulb-in-tact for skin that's begging to be touched.

 Works best with the Swinging Technique.
FREE US SHIPPING $100+

PROFESSIONAL QUALITY

CERTIFIED & TESTED

100% SECURE CHECKOUT
Customer Reviews
Write a Review
Ask a Question
Filter Reviews:
skin
Coral Wax
Starpil
hairs
texture
area
clients
heat
wax formula
others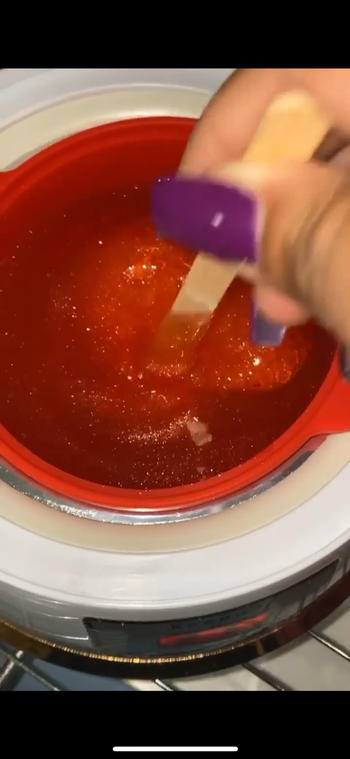 03/02/2020
I recommend this product
Coral wax is bomb
I love that it doesn't break, and has good elasticity. The sparkles are a beautiful touch as well. I'm pretty sold! As an Esthetician I am constantly trying new types of wax. This one is great so far!
Kiara P.

United States

09/11/2019
Stunning color with smooth results
The new coral wax beads have an absolutely beautiful shimmering color with a smooth gel texture. The texture is quite different from my normal blue wax beads which took me a few days to get the melt point just right. Once I achieved desired melting point it was off to the races. I found that the coral wax adheres lovely to short hair and leaves the skin with a nice smooth result. *Tip - It can stain white sheets. If you drip on the sheet allow the wax dry fully before trying to remove it.
Crystal Q.

United States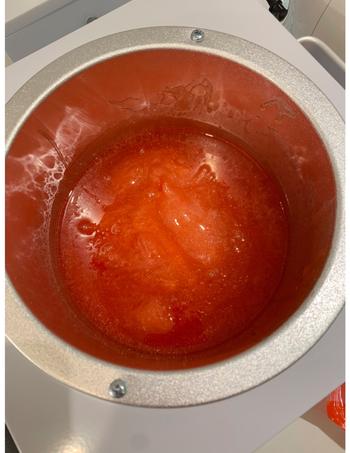 09/10/2019
Super Pretty Wax!
This was is gorgeous, smells really good and is efficient on the more coarse hairs. The only negative is it dries SO fast that it took some getting used to how much wax to pull and how quickly it needed to be applied. But it is beautiful and I did like it a lot.
Kasie H.

United States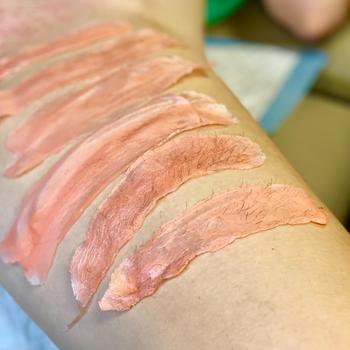 09/10/2019
Completes My Collection...
Every was that Starpil offers has a function... a specific feature within each formulation that caters to the needs of our clients. Although I have never fell short providing the correct wax for a service, Coral Wax allows me to surpass my expectations and offer my client a New Technique, a heavier, yet gentle, effective hybrid alternative! Just when I think I have all the tools to become better each day, Starpil offers a new wax formula to keep me on the edge of my what I can offer to my clients. Coral Wax WILL do just that! It will add that edge that others don't have. You need to try this wax!
Cara E.

United States
07/20/2021
Love
I love all things Starpil, this is by far my favorite wax
Lisa K.

United States
07/15/2021
Wonderful
Great- my go to wax when the clear is out of stock
Anonymous

United States
05/28/2021
Coral
I absolutely love it! Extremely nice on the skin, easy to use.
Anonymous

United States
10/02/2020
Body wax
I have very sensitive skin. I can over over the area several time s without any irritation. Keep was on moderate heat. Where it runs a bit faster than honey but not loose.
Anonymous

United States
09/26/2020
Better product
Great. Much better than the black
Anonymous

United States
06/10/2020
Great quality hard wax
This was my first time buying from Starpil the wax is such great quality and I received it very quickly! I will be repurchasing this in the future.
Yasmin B.

United States
06/01/2020
5 lbs please!!!
This wax is amazing. Very forgiving and easy to on myself and anybody at home. Wish they had the 5lbs for this one!! Definitely my favorite wax>3
04/21/2020
Better than European Center Wax
I am an esthetician and worked at European Wax Center for several years. I started my own business and this wax takes off finer hairs better than using their wax hands down. I mix a few waxed together to get my perfect mix but this is one of the waxes I use.
Anonymous

United States
04/14/2020
Obessed
So easy to use and fast drying!
Anonymous

United States
04/09/2020
Amazing!!!
By far my favorite wax ever!!!
Anonymous

United States