Pink & Blue Film Hard Wax Beads - 2 Pack | 10lbs (Polymer Blend)
Blue Film and Pink Film are two Starpil fan favorites!

Blue Film is our best-selling and most flexible formula, excellent for waxing larger areas with

coarse hair.

Pink Film is a creamy formula, perfect for waxing smaller areas with

fine hair

.
5lb/ 2,268g/ 80oz each - 10lbs total.  
Read more
Read more
FREE US SHIPPING $100+

PROFESSIONAL QUALITY

CERTIFIED & TESTED

100% SECURE CHECKOUT
Less painful than strip wax
Application at low temperature
No strips needed for removal
Pulls hair from the root for delayed growth
CoPolymer
Colophonium (Rosin) Glyceryl Rosinate
Beeswax
Cera Alba Microcrystalline wax
Paraffin
Peg-3 Dirosinate
Ethylene/VA
BHT
Mineral Oil
Simply warm the wax to 50°C/120°F full liquid form. Then, adjust the temperature to a lower setting and wait approximately 1/2 pot about 25-30 min full pot 40-45 min. Test wax's temperature on wrist before application. For best results, prep your skin for waxing using
Starpil Prepil gel
. Apply wax in the direction of hair growth firmly. Leave to cool, then firmly peel off wax, pulling it back in the opposite direction of the hair growth.
Customer Reviews
Write a Review
Ask a Question
Filter Reviews:
skin
hairs
Brazilian
pink
both
formula
review
fact
results
waxes
06/10/2021
Anonymous

United States
I recommend this product
Pink and blue film
Best wax combo ever!!
05/10/2021
Tammy

United States
I recommend this product
Perfect!
Pink and green wax mixed 50/50 is AweSome! Quicker set, less crack, and clients skin is left feeling moisturized.
03/16/2021
Chantelle S.

United States
I recommend this product
Love it
Love these two combined for my Brazilians!!!
01/21/2021
Anonymous

United States
I recommend this product
Best wax!
This wax applies amazingly, and the removal is very clean
11/30/2020
HaeRee L.

United States
I recommend this product
Love!
I have used both pink and blue wax on myself and I love both of them. Both work well for Brazilian waxing and waxing the back of my neck and underarms, and both are less painful than other products. With other waxes, if you don't apply everything with just the right thickness, shape, and speed, the wax can be painful to remove, leave behind lots of hair, and break apart easily, leaving a lot of cleanup. If you're an amateur like me, you won't be skillful at applying the wax evenly like professionals, so if this is the case, I would recommend the pink wax for starters because it's easy to apply. The pink dries slower than blue one, so you have more time spread it out and cover exactly the area you want. The pink one is a little more creamy, though, so when you apply it, watch for drips. The blue wax has a more flexible and elastic formula that dries more quickly so you need to apply it correctly in one try and can't really make up for any mistake after the fact. It's good for making longer wax strips and speed waxing, and I think it takes more of the fine hairs than the pink wax. The only con is after I pull the wax off, I can still feel the stickiness on my skin since some residual particles still remain. This is just my personal experience, so maybe I'm still not good enough at applying it to graduate to blue, and other people may have different opinions. I would recommend for anyone that like me isn't a professional to try the pink wax first and then if you get used to it, try out the blue one. I hope this review helps for amateurs like me. P.S. they changed the bead size. Now the size is much smaller than before, so it would be easier to melt!
07/13/2020
Anonymous

United States
I recommend this product
Excellent product
Easy to use. Removes hairs efficiently.
07/03/2020
Kerstinn Z.

United States
I recommend this product
LOVE!!
These both have great qualities by themselves, but I mix the two for amazing results in my full body waxing studio!
06/03/2020
Anonymous

United States
I recommend this product
Amazing !
Absolutely love both waxes ! Can't wait to try the star soft too .
03/03/2020
Anonymous

United States
I recommend this product
Better than excellent!
Grips and pulls out hair from the roots!! I have thick hair and it does so well on my legs, would recommend in a heart beat!
02/11/2020
Nakeisha S.

United States
The go 2's!!
I love the blue for overall, and the pink cleans it all it!!
02/10/2020
Sasha A.

United States
Never Had An Issue
I love using Starpil! Delivery is fast, product works well and customer service is awesome!
01/10/2020
BRandie w.

United States
The wax dries fast
The wax is good for Brazilians but for lips and chins, no. Unfortunately I had to go over the lip and chin 2x but the Brazilian was good. I recommend the wax.
10/18/2019
Yaremi S.

United States
Awesome
Love this wax! And customer service is amazing thank you
10/16/2019
Claudia A.

Canada
Excelent
Excellent and I loved it. I arrive very fast. Thanks you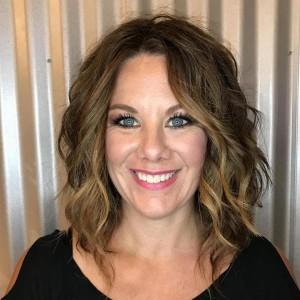 JW
10/16/2019
Jill W.

United States
Love this wax
Excellent wax!!