For a limited time, try Maystar and save 10%!
Use code SKINCARE at checkout.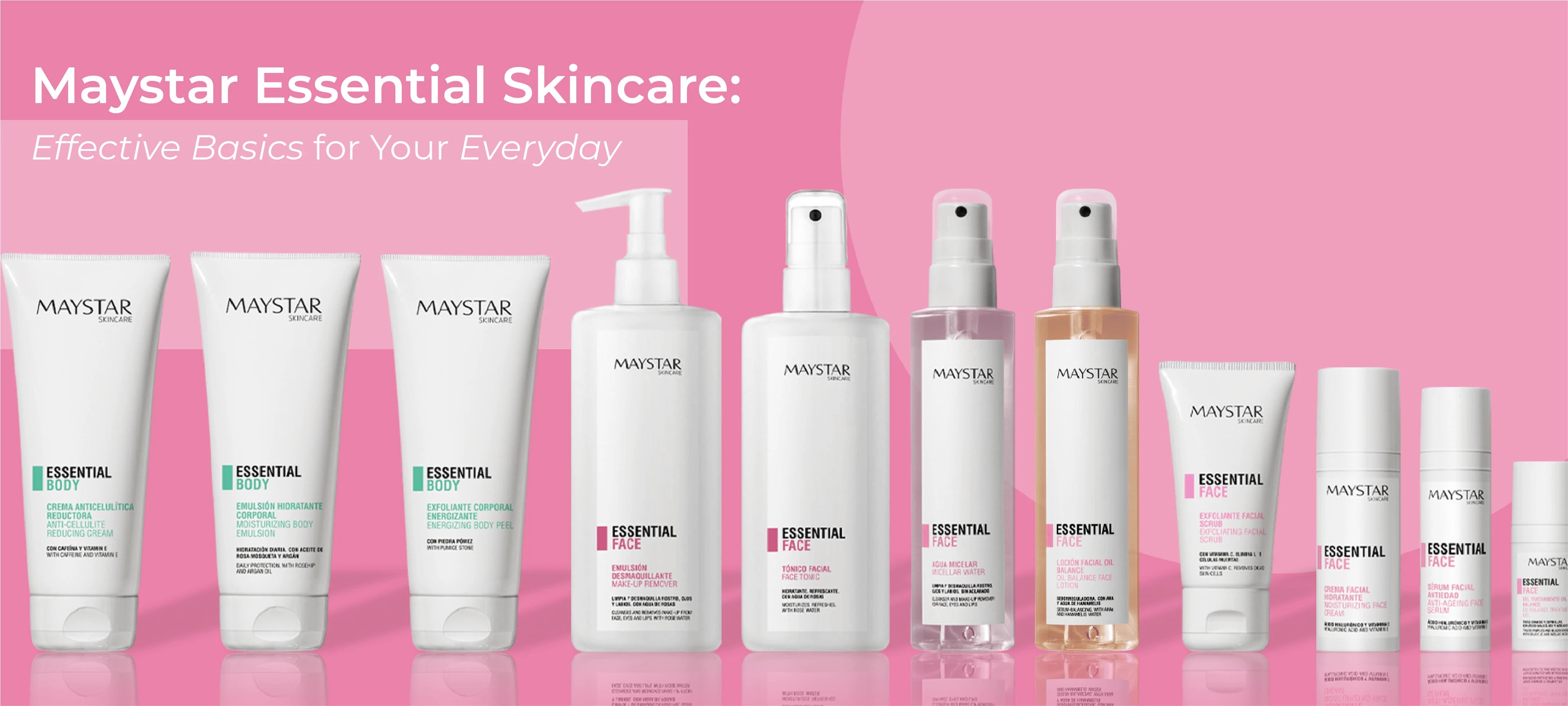 Essential Skincare for Everyday Use
When creating a daily skincare routine for your clients, you'll want to point them toward the best in-office skincare treatments and at-home recommendations.
In doing so, it's essential to consider not only individual skin types and conditions but also whether or not clients regularly receive professional care when creating these routines.
Having the right products ready for use in treatment & carrying retail options makes all the difference.
Maystar Essentials brings you skincare basics you can trust to rebuild and revitalize skin on a level that's far from basic. Our diverse range of products is created to provide clients with their best-looking and feeling skin.


Product Recommendations for Home Users
Product Recommendations for Professionals
Our at-home products can also be used in a salon environment to enhance skincare services.
Professional Facial Treatment
Cellulite Reducing Cream
From our Micellar Water, Facial Exfoliator, and Oil-Balance Facial Moisturizer to our Professional Face Pack or Intensive Massage Cream, you and your clients can truly give skin the daily effectiveness it deserves.

Discover our entire collection below and give skin the Maystar Makeover it's been waiting for.