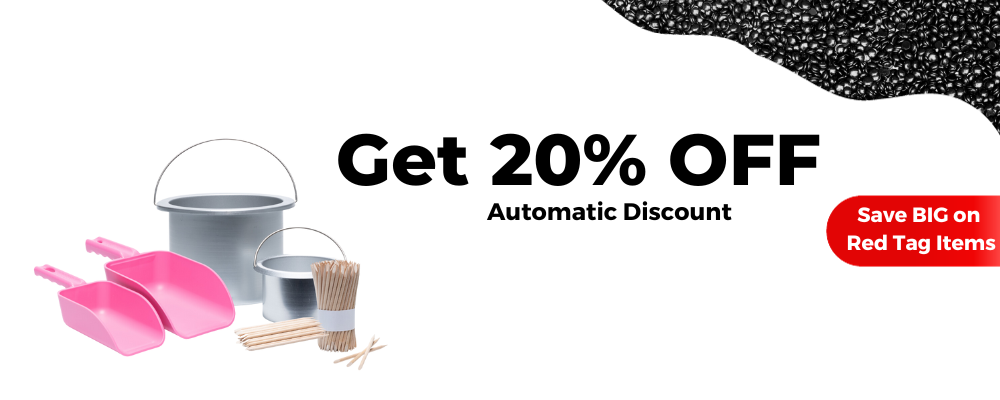 THE BEST WAXING ACCESSORIES AT YOUR FINGERTIPS!
Starpil has the best wax accessories on the market to match our finest depilatory waxes and wax warmers. 
BENEFITS TO USING WAXING ACCESSORIES
When using a professional wax, you should be using professional accoutrements alongside these high quality products in order to ensure that you or your client are receiving the best experience possible. Using professional grade waxing accessories, including spatulas, soft wax strips, and wax scoopers, you can make sure that your wax is being both used as it was made to, and that it performs as it should.
FAQ's
Which accessories you need for a successful waxing service depends on what kind of wax you're using and what type of service you're doing. Most waxing services require waxing spatulas, and a soft wax service will require soft wax strips. Plus, enjoy our wax scoop, premium waxing bed, and other accessories.

Disposable waxing spatulas should always be disposed of after use and not reused.

Waxing strips are used during a soft wax service to remove wax. After applying wax to the applied wax, smooth waxing strips evenly over the surface area and remove quickly in the opposite direction of the hair growth.

Our wax scoopers are designed to give estheticians and at-home users a convenient, quick, and sanitary way to pour hard wax in their warmers. Our scoops come in two sizes to accommodate warmers of any size.